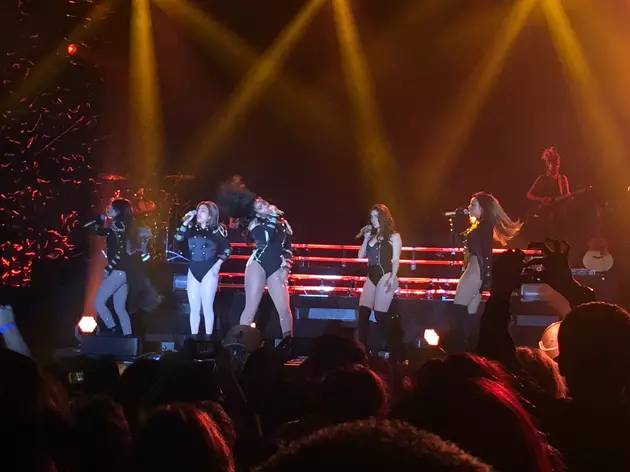 ayeayeimages
Fifth Harmony in the 4-3-2! It went down lastnight and I was able to be there to check out the show. I have to say a highlight for me was JoJo, I've loved her from day one and think she's a great singer and she did not disappoint lastnight the girl can sang! 
Fifth Harmony was awesome, very talented group of ladies but my biggest complaint was that they did not do all of the songs we love them for right away. In a span of about 45 minutes I heard one song I recognized, Sledgehammer. After that I waited about 3 or 4 more songs and did not hear a recognizable one, so since it was a 'school night' and I had my two boys with me we had to leave and missed the rest of their hits. Major bummer!
Otherwise, it was cool that one of the hottest groups out right now came here and we got to check them out!