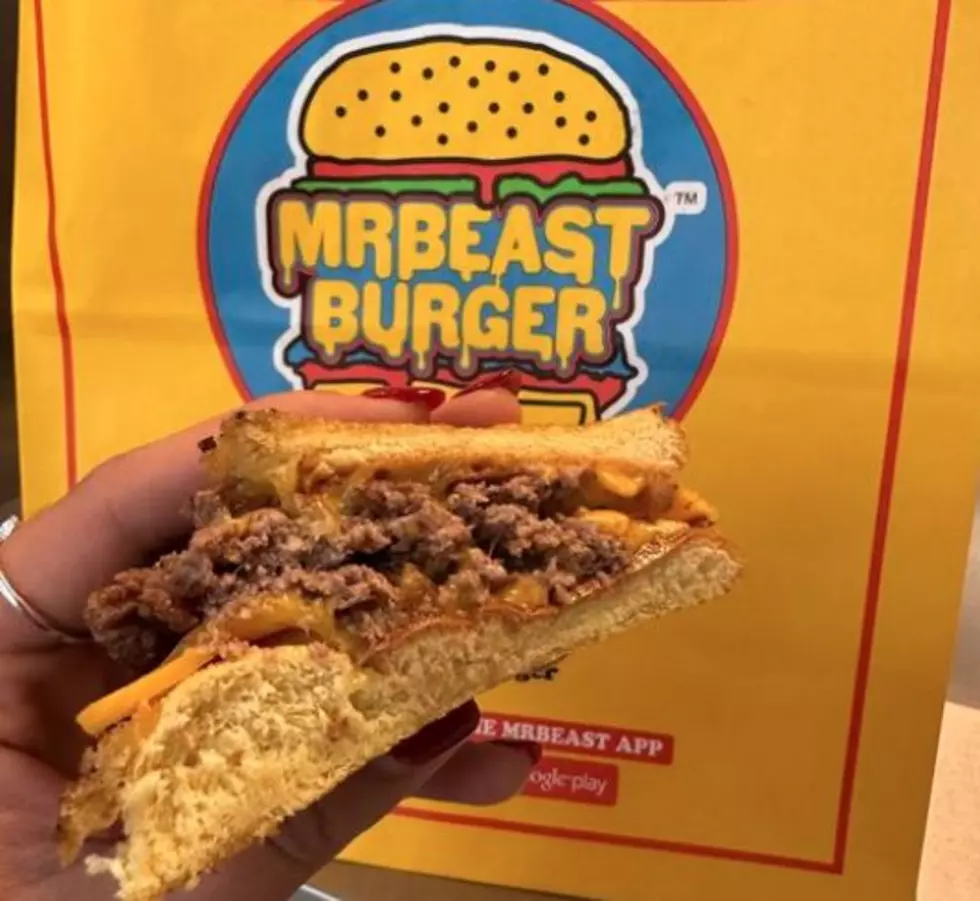 Mr. Beast Burger Set To Open At Odessa College!
Via Odessa College Facebook
It's not every day that a new BRAND or chain of Fast Food pops up around the nation, but that seems to be the case with Mr. Beast Burger! And, they are set to open up at Odessa College very soon!
• MR. BEAST BURGER TO OPEN JANUARY 18TH AT ODESSA COLLEGE! 
Odessa College just announced on their Facebook that on January 18th Mr. Beat Burgers will be available at the Wrangler Grill on the Odessa College Campus!
Their Facebook states...
Mr. Beast Burgers will be available at the Wrangler Grill starting January 18th and will be a permanent feature for our students and community. Odessa College is excited to be the home of Mr. Beast Burgers!The Wrangler Grill will be open Monday-Friday from 11am-1:30pm.Located inside the Saulsbury Campus Center.
• MR. BEAST BURGERS WILL BE OPEN FROM 11A- 1:30 PM ONLY! 
 Available at the Wrangler Grill in Saulsbury Campus Center
Monday through Friday 11:00 am until 1:30 pm
OPEN to the PUBLIC
Dine in and to-go orders only
Now accepting cash, credit, debit and Wrangler Bucks (Mr. Beast Burgers are not included in student resident meal plans.)
• HOW MR. BEAST BURGERS GOT STARTED!
Mr. Beast Burgers got started as a VIRTUAL DINING CONCEPT. Mr. Beast Burgers was created by internet sensation Jimmy Donaldson known as Mr. Beast known for his YouTube channel featuring videos that center on expensive stunts.
Here is what Mr. Beast Burger Website states...
MrBeast is an award-winning digital content creator known for his over-the-top stunts and charitable endeavors. He has joined forces with Virtual Dining Concepts to create MrBeast Burger–a virtual restaurant brand, now available to order across the U.S. for delivery only. MrBeast Burger operates out of existing restaurant kitchens, allowing restaurateurs to add a new source of revenue without impacting the operation. Customers can only order MrBeast Burger via the proprietary app or through major food delivery service apps. MrBeast Burger is available for restaurants to prepare out of their existing kitchens as a way to generate a new revenue stream—the menu is accessed only via apps and it is delivered directly to your door.
See how Odessa, Texas Has Changed In 15 Years - Before After Pics!