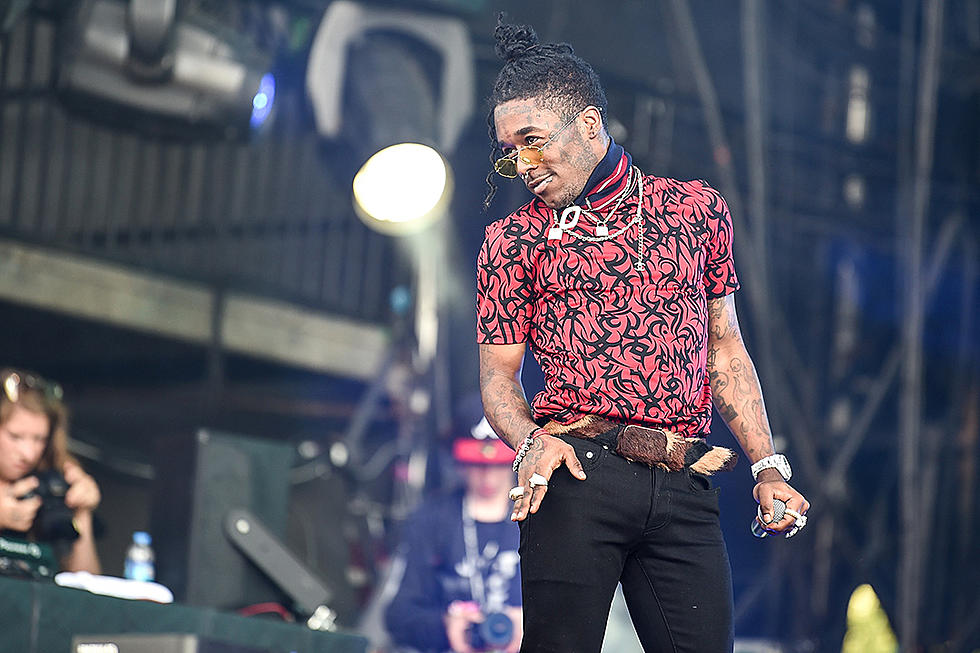 Lil Uzi Vert Hit With $600,000 Lawsuit for Canceling Show
Tabatha Fireman, Getty Images
According to a report the Atlanta Journal-Constitution posted Tuesday (Feb. 26), concert promoters in Arizona have filed a $600,000 lawsuit against the rapper for skipping out on a show and failing to reschedule it for a later date.
Court documents from the Fulton County Superior Court show that the promoters and Uzi signed an agreement to perform at Tucson Convention Center on Aug. 13 for a show on Oct. 20 scheduled for 11 p.m. On the day before the show, the venue tweeted that the show had been postponed but didn't provide a make-up date. Promoters allege that Uzi failed to reschedule the show or pay the promoters back for the expenses, which cost them $600,000. Uzi has yet to speak on the matter.
Although the status of his music career is still unclear after he supposedly retired, Lil Uzi Vert still has the urge to hit the studio and the stage whenever possible—even if he apparently missed this Arizona show. Back in January, Uzi made a surprise appearance at Lil Baby's show in Philadelphia and performed a riveting rendition of "XO Tour Liif3." After fans wanted to welcome him back into the music industry, Uzi asserted that he's still retired.
"Still retired only come out for the guys," Uzi wrote on his Instagram story shortly after the performance.
XXL has reached out to Lil Uzi Vert's team for comment on the lawsuit. Check out the venue's tweet about postponing the show below.
See Behind-the-Scenes Photos of Lil Uzi Vert at the 2016 XXL Freshman Shoot