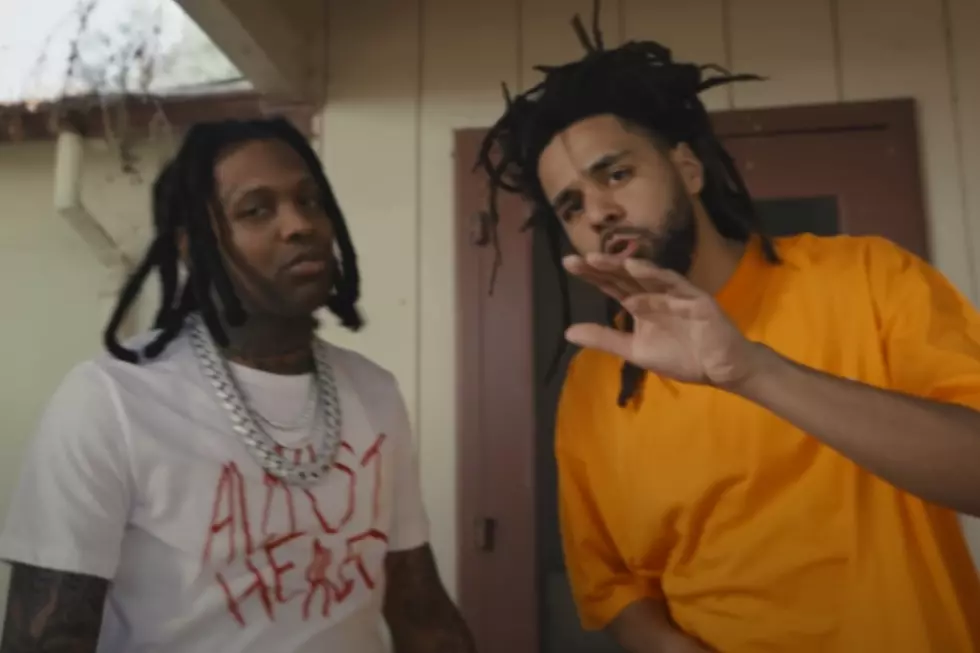 J. Cole's Manager Responds to Rumor Lil Durk Paid Cole Nearly $1 Million for 'All My Life' Verse
Lil Durk/YouTube
J. Cole's manager just set the record straight following a rumor that claimed Lil Durk paid Cole nearly $1 million for his guest verse on Durk's hit single "All My Life."
Lil Durk and J. Cole's new collab is Durk's biggest song to date, with Cole being a big reason for the single blowing up on the mainstream. But did Lil Durk pay nearly seven-figures for the 16? On Monday (June 5), Twitter blog RapHouseTV shared a post claiming Durkio did just that. "Lil Durk reportedly paid J.Cole $978K for his 'All My Life' verse," the post reads. "Counting 489 words Cole spat Cole reportedly charges $2K per word for the feature."
J. Cole's Manager Responds to the Rumor
Several hours later, J. Cole's manager, Ibrahim Hamad, entered the chat. He called cap on the blog's claims of the huge one-verse payout, literally. Quote-tweeting the post, the Dreamville exec simply put a cap emoji, implying the claim is totally false.
Lil Durk and J. Cole's "All My Life" Collab
Lil Durk released his new collab with J. Cole on May 12. The inspirational track debuted at No. 2 on the Billboard Hot 100 chart, marking Lil Durk's highest-charting lead single. The track currently sits at No. 4 on the chart. Lil Durk's Almost Healed album, which dropped on May 26, debuted at No. 3 on the Billboard 200 chart after moving 125,000 units in its first week.
See J. Cole's Manager Responding to Rumor That Lil Durk Paid $1 Million for "All My Life" Verse Below
See How Much It Costs for a Verse From Your Favorite Rapper
Any guesses on dollar amounts before you look?