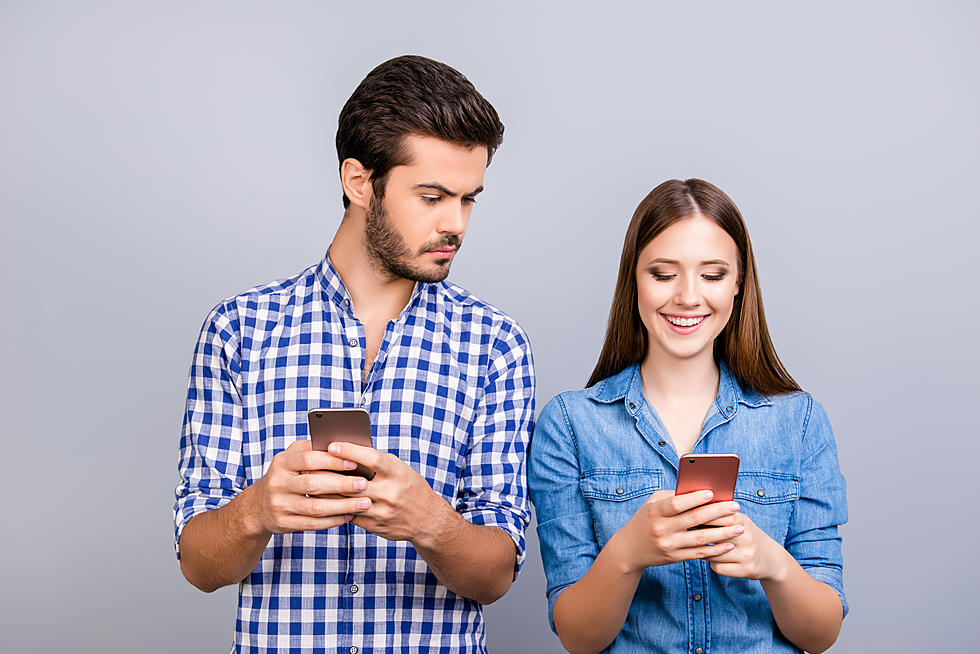 Man Paranoid After Discovering Girlfriend Has Private Instagram Account: 'Red Flag'
ThinkStock via Getty Images
A man on Reddit is paranoid about his relationship after discovering his girlfriend has a secret Instagram account.
"I'm dating this woman and we're almost like soulmates. We love each other, and we're in a serious exclusive relationship. I won't go into details but we're having the best times together. However, once I'm in love, I am sometimes paranoid (I need to work on that) and expect the worst," he began.
When his girlfriend recently sent him a screenshot of an Instagram message, which had a "prefix before it with her account name," he became suspicious.
"THAT ONLY HAPPENS when you have more than one account on your Instagram," he declared on Reddit.
READ MORE: Man Upset After Girlfriend Won't Delete 'Dirty Photos' of Ex
The man admitted he also has a second account, but that it's a "dead bot account" with zero followers that he created a year ago.
"But this got me thinking down the rabbit hole of overthinking. I want to ask her about it. Should I bring it up in person and tell her that I noticed and ask her about it? Like the biggest green flag for me would be if she straight up showed me what she has there ... You see, I'm trying to build trust with her. Like when some woman hits me up, I literally show her, laugh and delete & block... in front of her," he continued.
"So I guess the red flag would be that she would just say it's something old... but wouldn't show me? BUT WHAT IF I still want to ask her, that I'm curious that I want to see it?" he added.
The man noted he needs to know for his own "mental peace."
"I guess call me insecure etc. But I have only one life and I want to protect my time in case she is up to something," he concluded.
READ MORE: Man Threatens Divorce After Influencer Wife Posts Content of Their Kids Without
Users in the comments advised the man he's making a big deal out of nothing.
"I can't lie, you seem very obsessed over this small detail. But in any case I'd ask in a very casual manner. Don't make it out to be a bigger deal than how it should be. Perhaps the next time you see a similar notification ask, 'Do you have another Insta?'" one person suggested.
"I have two accounts, one for personal/family stuff and one for my knitting projects. I knit. A lot. And I don't want to bore my family with it. So that way I keep a dummy account with all my knitting projects. Not everyone is cheating or up to no good," another shared.
"Leave it alone. It's entirely normal to have a second account, for a hobby or a pet or family or whatever, and if she wants to share that with you eventually she will. And if she does tell you about it but doesn't actually offer to show it to you, that's fine, and your curiosity doesn't mean you get to pressure her to show it to you. This is a really low stakes way to practice dealing with your trust issues and paranoia, so take the opportunity and just drop it," someone else commented.
Infamous Deleted Celebrity Instagram Posts
From cringe-worthy captions to subtle shade, celebrities are not immune from orchestrating their own social media mishaps. Whether they purged photos of an ex or received backlash from fans for tone-deaf selfies, we've rounded up some of the most questionable celebrity posts to ever be deleted from Instagram.