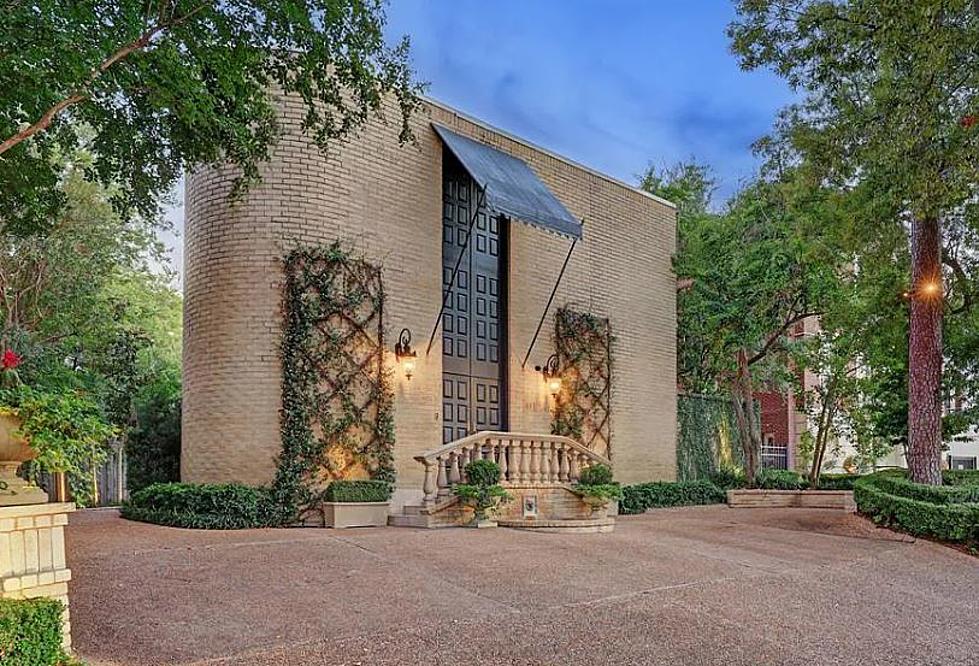 Incredible! See Photos Of An Optical Illusion House For Sale In This Texas City!
HoustonmansionviaZillow
What is going on with this house for sale in Houston? It is different. I'm sure the original homeowners were going for something unique when they built it and they absolutely succeeded in their efforts. I mean the front door alone has me scratching my head. Is that a wall where the front entrance should be? Do I walk through it into Wonderland? Will I find Alice on the other side?
More details on this home, it is a 4 bedroom 6 bath, over 5,000 sq. ft. home for $2.2 mil. in Houston, TX. Scrolling through the photos on Zillow is just as appealing on the inside as it is outside. Wow!
Some might call it an optical illusion home based on its layout and design. According to TJ Macias with Yahoo, this unusual home was featured on Sunday Night Zillow, a Twitter segment run by Bloomberg reporter Steven Dennis that showcases unique houses on the real estate market.
FEATURES OF THIS UNIQUE MANSION INCLUDE:
Gameroom
elevator
library
gorgeous spiral staircase
outdoor rooftop grill and entertaining area
I am enamored by the front door, to say the least. Entering the home is riveting enough, I can imagine touring the home. If interested, it will set you back over $2 mil, and the new owner can have the satisfaction of telling guests, 'you won't believe how you will enter my home.' It is a wall entrance and you won't believe what is behind the wall! Scroll through some of the photos on Zillow, it is quite remarkable:
You can see more photos of this stunner mansion here. 
Look Inside One Of Largest Abandoned Mansions In Texas