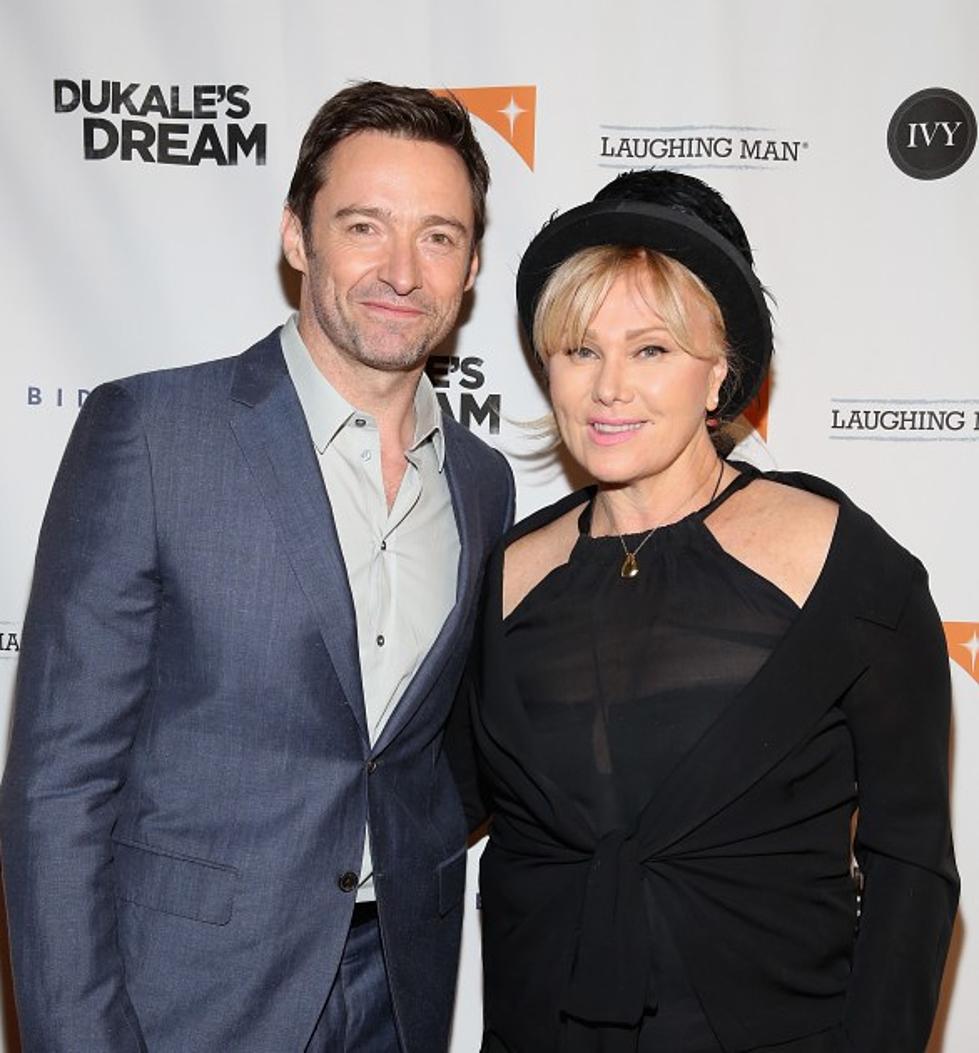 Hugh Jackman's Wife Won't Let Him Do A Movie With This Actress….
RobinMarchant/GettyImages
Actor Hugh Jackman recently revealed that his wife of 20 years, Deborra-Lee Furness has a couple of requests when it comes to choosing movie roles. She insists that no matter what, they cannot be apart for more than two weeks and under no circumstances is he allowed to work with ONE PARTICULAR ACTRESS....'I've told his agent he is not allowed to work with Angelina Jolie. I'm sure she's lovely.' When asked, that is what she says is her one request. lol She didn't elaborate much more than that but I have a pretty good idea why. If you were married to an actor/actress who would you forbid them from doing a movie with?