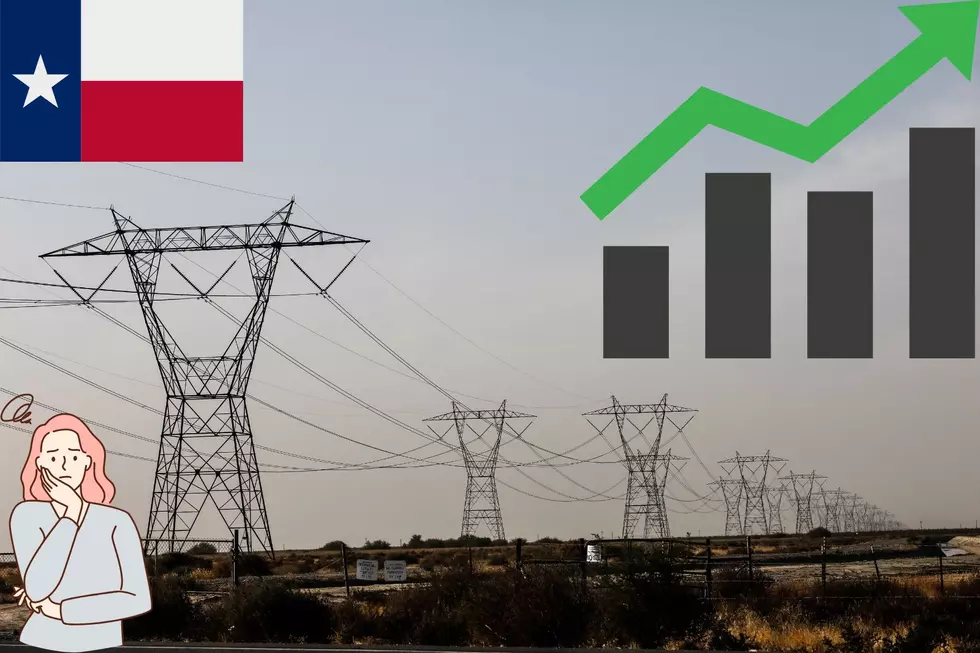 Heads Up Texas: Power Bill Prices Are Increasing For One Reason
Canva
Ah the Texas Power Grid. If there's one thing in the Lone Star State we know and sometimes loathe, other than the heat during the summer, it's the power grid. We've talked in the past about the struggles of the grid.
So much so that at one point, companies would automatically adjust air conditioners to ease the stress. But we're not talking about the heat in Texas, rather the cold. Specifically, we're discussing the freeze that occurred in 2021.
For a full recap of how the Texas Power Grid ran into problems, the Texas Tribune detailed what occurred to cause the blackout. However, the effects are still felt in the state in the year of 2022.
Texas Power Bills Affected
According to our news partners at KWTX, The grid is still under reconstruction due to damage from the storm in 2021. Because of this, some have questioned the reliability in times of both drastic heat and bitter cold. Some Texas officials state that the grid is much better than in 2021, while other experts raise questions on if the grid has improved.
One thing is for sure however, prices on power bills are set to go up, as a way to help companies that lost money during the freeze. An energy fellow at the University of Houston, Ed Hirs, told KWTX that the price increase will "bail out the companies that lost billions during the freeze."
Another issue causing raising power bills? The cost increase of natural gas, which will also lead to higher bills. So as it stands, Texans will be faced with more budgeting for power.
What are you thoughts on this? Let us know by sending us a message on our free station app using the chat feature.
10 Myths About Texas That Even Some Natives Believe
Everything's bigger in Texas, including the tall tales! Our state can seem pretty strange to people from far away, or even our immediate neighbors. There are several myths about Texas that range from quirky to fun and just plain ignorant and insulting, and even some people born and raised her believe 'em. Here are a few we can dispel today.
Bet You Didn't Know: 10 Bizarre Texas Laws Still on the Books
Many states still have strange laws on the books that aren't enforced or taken seriously anymore, and Texas is no exception.
Most of these laws are just funny now, but at one time, there was a valid (or at least somewhat valid) reason for them to exist.
Let's take a look at 10 of the weirdest ones in the Lone Star State.
13 Celebrities with Roots in Central Texas
Central Texas knows talent! From musicians and actresses to football players, we list 13 celebrities with roots right here in Central Texas.
Are You Moving To Temple, Texas? Be Aware of These Annoying Things
I was excited to move to Temple and start a new chapter in my life, and while life here's been good so far, the moving part...well, not so much. Here are a few things I learned that might help you out if you're looking to make this place home.