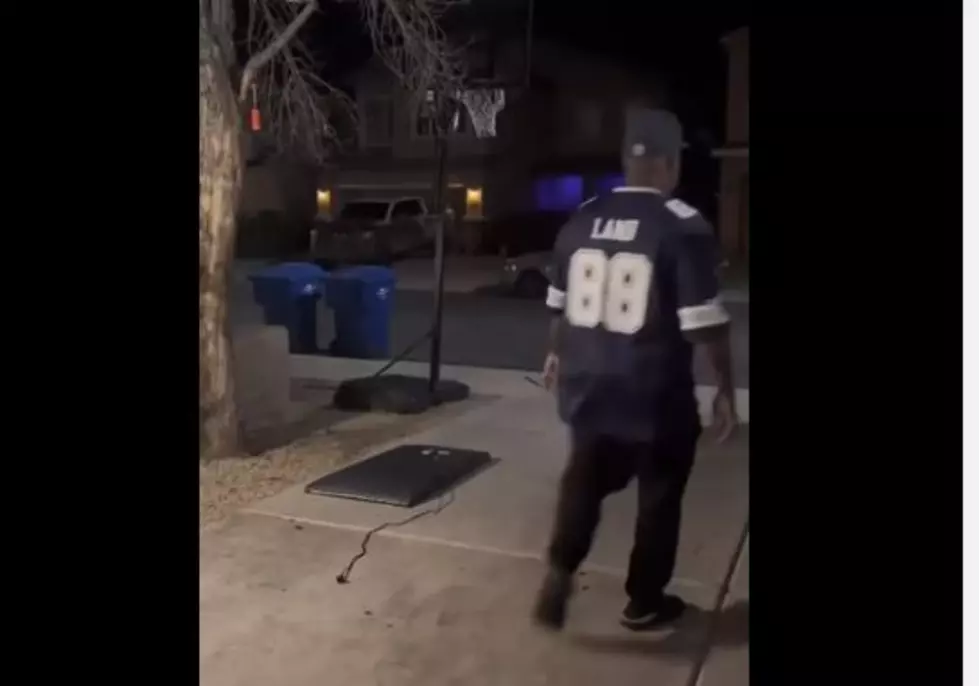 Frustrating! See Crazy Videos Of Cowboys Fans Breaking Their TV's!
Via ESPN Facebook
Look, I've been a COWBOYS fan for life and yes I get it! The last 30 years have been horrible when it comes to the Dallas  Cowboys getting back to the Super Bowl. It seems like it is always the same story when it comes to getting to the Playoffs! It always ends with a LOST! And, yes the frustration has built over the years. Question? Has it built up so much that you will DESTROY YOUR TV? Because, once again, we have Cowboys fans destroying their TVs in frustration after yet another disappointing END to a season!
Check out these videos of Cowboys Fams destroying their TVs!
• THROWS TV AND RUNS OVER IT WITH TRUCK! 
(Video courtesy ESPN via christyedwards27/TT)
This Dallas Cowboys fan doesn't just throw his TV onto the Driveway, he then proceeds to RUN OVER IT with his truck! Wow, this poor TV got the Double Whammy! It gets escorted out of the house to be thrown on the driveaway. But, just to make sure it is out of its misery, the TV gets run over by the TRUCK! Yep, it's a goner!
• THIS GUY THROWS A HARD PUNCH AT HIS TV!
(Video courtesy ESPN via victorledezma21/TT)
This Cowboys fan takes down his TV with a solid right PUNCH! Then, he proceeds to take it and throw it down on the ground, hard!   This TV did not stand a chance. Not only does it get the punch, but it gets the TAKEDOWN!
Another year, another loss, and another year of destroyed TVs!
How about Dem Cowboys!?? Well, as usual, there's always next year! Go, Cowboys!
Are These The Top 5 Dallas Cowboys Man Caves?