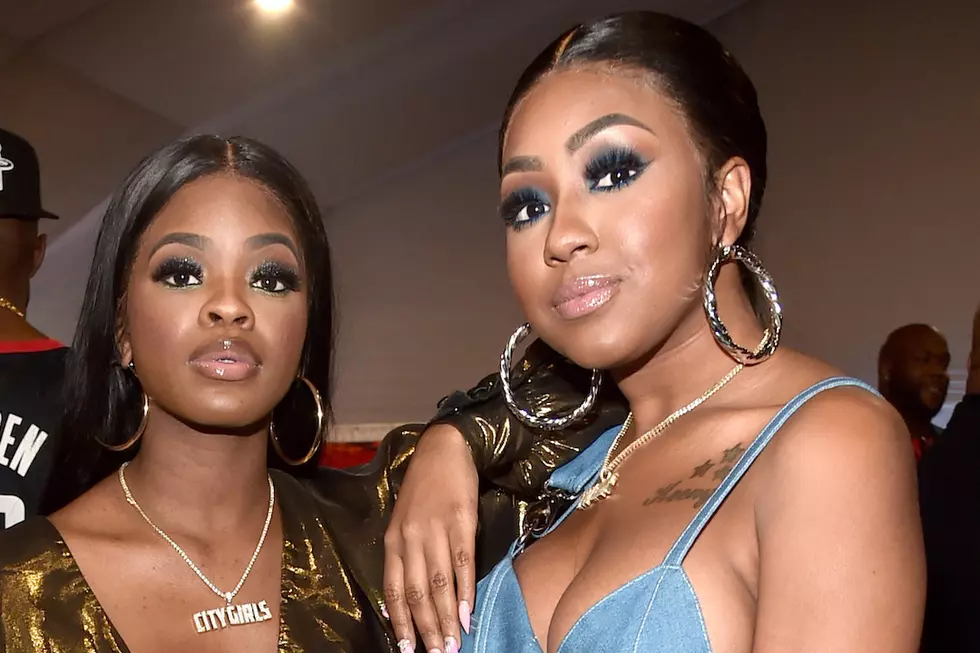 City Girls' Yung Miami Says J.T. Will Be Out of Prison This Month
Alberto E. Rodriguez, Getty Images
In an interview with Ebro Darden that was uploaded on Wednesday (Sept. 11), Yung Miami said that her rapping counterpart will finally be released from her prison cell and into a halfway house this month. During their conversation, the Miami rapper explains that she and J.T. plan to work on their upcoming album, which is scheduled to drop in 2020.
"J.T. coming home this month," Yung Miami said. "When she come home we'll work on another album that we're gonna drop probably for Spring Break. She gotta come home. We gotta record."
Yung Miami's latest update seems to confirm what Pee Thomas said at the beginning of the summer. While at the 2019 BET Awards three months ago, the Quality Control CEO said that J.T. would be home within the next 90 days. According to her entry on the federal government's inmate locator, her release date is still March 21, 2020. However, it seems as though J.T.'s wish to serve time outside of her cell may come true.
Back in May, the 26-year-old rapper filed a motion to be released to a halfway house three months sooner than she was scheduled to be in order to serve the nine months left of her sentence. Although she was denied by the judge, the Bureau of Prisons may have granted her motion, which means the City Girls could reunite sooner than expected. The database for J.T.'s court developments has yet to indicate that she'll be released to a halfway house this month.
J.T. has lived behind bars in Florida's Federal Correctional Institution since July 2018 when she turned herself in for fraudulent credit card charges. Listen to their full conversation on Beats 1 below.
See 12 Rappers Who Have Deleted Their Social Media Accounts