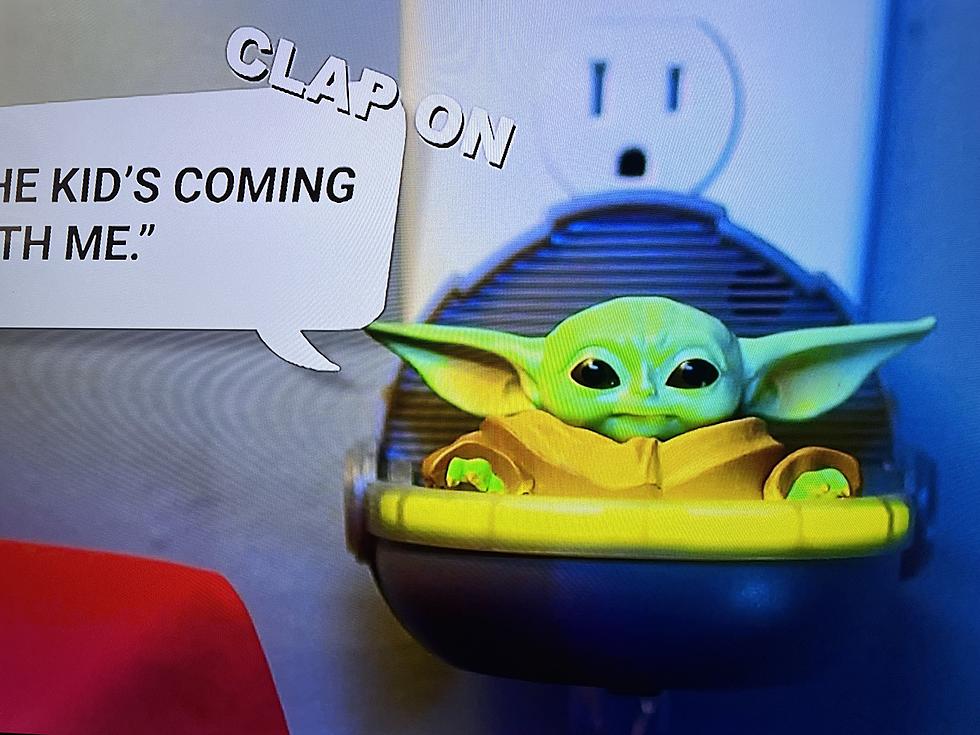 Check Out The Coolest Baby Yoda Christmas Gifts
ayeayeimages
I am telling you right now this was the year of Baby Yoda for me! 'The Child' from the Mandalorian whatever he's called. I am here for every single one of the memes, the toys I've seen in stores, the t-shirts, all of it. And I have not nor do I plan to watch one episode of The Mandalorian. I just love my Baby Yoda!
So the other day I'm watching some tv and saw what I would say are the coolest gifts for Christmas for the ultimate fan of Star Wars, The Mandalorian, Baby Yoda or all 3. Check this out:
A Baby Yoda Chia Pet! How adorable is he? I must get and grow one of these in the new year. lol
You thought I was done? Not even close. Who remembers 'the clapper' from the 80's? Clap on, clap off. You clap your hands and the light would come on. Clap again, lights off. I present to you, the Baby Yoda night light clapper! I wonder if my little one needs a new night light? lol
Even better, this little guy talks to you. Yeah that won't scare me at night. I don't care. Must.have.one.or.all.of.these.new.gadgets.
For the Baby Yoda lover in your life. Boom! Instant Christmas gifts. Check out the commercial:
10 Old Fisher Price Toys That Are a Blast From The Past