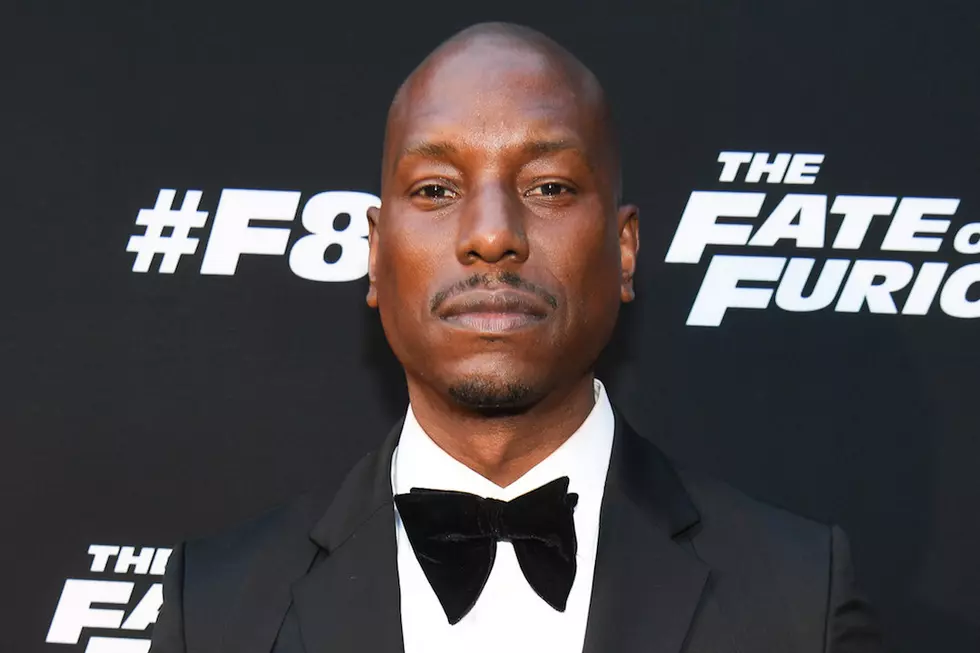 Tyrese Files Trademark for 'Millionheir' Clothing Line
Paras Griffin, Getty Images
TMZ reports that Tyrese's company, Voltron Entertainment Company, has filed documents to trademark "Millionheir" for a new clothing line.
The clothing line has been a couple of years in the making. Back in June 2016, the singer/actor teased that he had plans for a new clothing brand but never officially launched any products.
However, with his new trademark application, it appears that's all about to change in 2018. According to the documents, Tyrese plans to use the brand name for all types of clothing. Back in 2015, he applied to trademark the "Millionheir" name for aftershaves and colognes, so maybe that'll be on the way this year as well.
"I wanna launch my #MillionHeir men clothing line...... Tag someone who has their marketing, distribution channels and creative team in place," he wrote on Instagram bout a year ago. Maybe this new filing means he's found the proper disrtibution channels.
You can check out a post he made about a year ago, teasing the clothing line, below.
20 Best R&B Albums of 1997