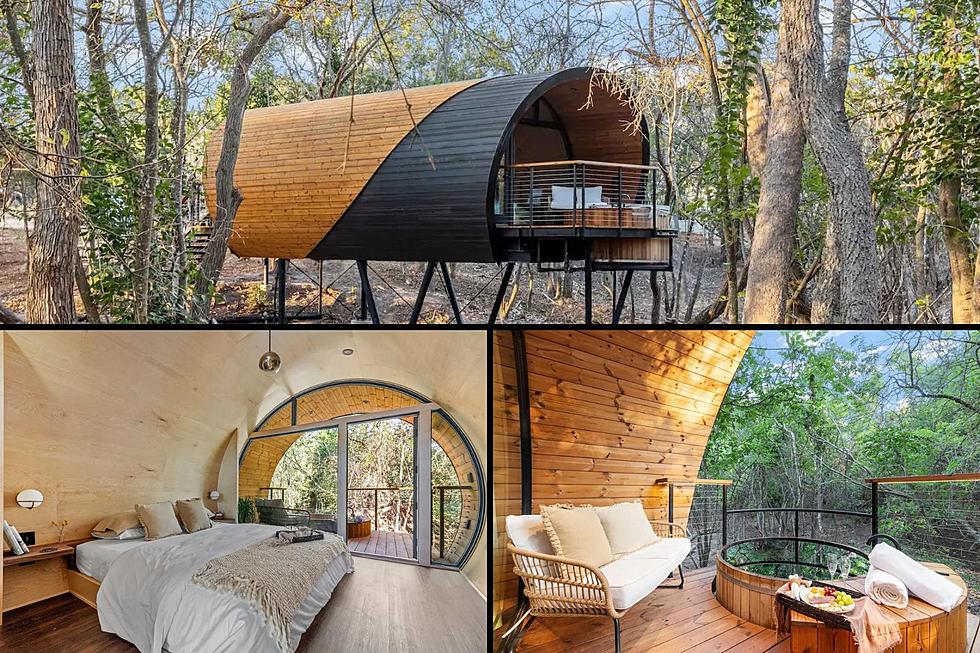 You'd Love This Romantic Treehouse Rental in Fredericksburg, Texas
Airbnb Host Remy via Airbnb.com
If you're looking for a fun and creative way to spend some romantic time with your better half, this treehouse rental in Fredericksburg, Texas might be just what you're looking for. When I was checking out some of the rentals available in Texas, I wanted to find something different. As soon as I saw these treehouse rentals I was impressed and knew I had to share the details and pictures with you. 
It's been a long time since I have built a treehouse and this is much nicer than anything I built as a kid. These treehouses offer fun and relaxation, including a pool and hot tub if you feel like getting in the water. The rentals are in a great location as you're just feet from Main Street, but you still maintain privacy as the treehouses are between 50 and 200 feet away from each other. 
Treehouse Rentals Include All Amenities You Could Need or Want
All of your normal comforts of staying in a hotel can be found in these treehouses, but these are a lot more fun than getting a hotel room. You will love how clean these treehouse rentals are, they offer lots of natural light, this is a perfect place to enjoy a romantic weekend getaway. 
Treehouse Rental in Fredericksburg, TX is Not Cheap
To offer something this unique, there is going to be a heft cost associated with the experience. For a weeknight this Airbnb can rent for around $650 per night, weekends can jump to around $975 per night. There is a 2-night stay minimum, and the host has a near perfect review score when looking at online reviews. Before you say this place is too expensive, make sure you check out the photos of this amazing rental.  
Fredericksburg Treehouse Airbnb Rental
It's not cheap, but this treehouse rental is one of the coolest ones in Texas.
Put on Your Crown or Tiara and Rule Your Subjects at this Texas Hill Country Castle
Relax and play like royalty in this Bavarian style castle.