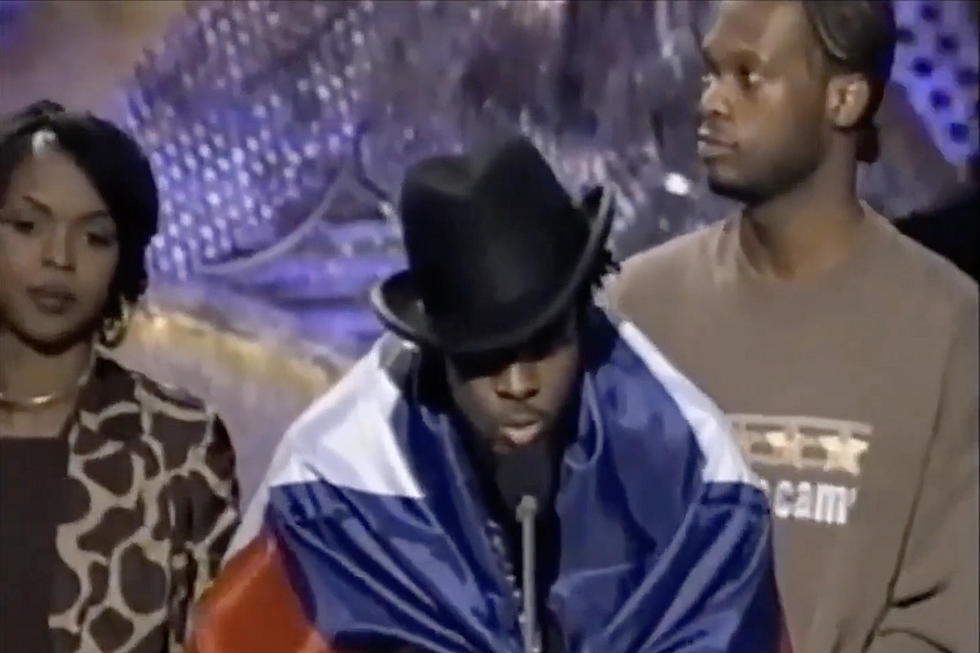 Fugees' 'The Score' Wins Best Rap Album at 1997 Grammys – Today in Hip-Hop
DanJo Galicia-2nd/YouTube
XXL celebrates 50 years of hip-hop with this moment:
Feb. 26, 1997: The Fugees won their first golden gramophone for their 1996 second album, The Score, on this day in 1997.
Coming off their 1994 debut album, Blunted to Reality, and fueled by the radio singles "Killing Me Softly," "Fu-Gee-La" and "Ready or Not," The Score was a musical step up for the New Jersey-based trio. The LP catapulted Lauryn Hill, Wyclef Jean and Pras Michel into rap superstars.
The island-infused reggae undertones and chemistry between the three artists made The Score a breath of fresh air in the hip-hop world at the time. Since its release, the album has been certified seven-times platinum (7 million copies sold) by the Recording Industry Association of America (RIAA) on Feb. 16, 2021.
In addition to taking home the Grammy for Best Rap Album, the rap trifecta also snagged the award for Best R&B Performance by a Duo or Group with Vocals for the LP's main single, "Killing Me Softly." The Fugees' win was especially sweet that night since the 1997 Grammy Awards were held at Madison Square Garden in New York City.
Unfortunately, the Fugees went their separate ways in 1998 following some tension that has built up between Lauryn and Wyclef. They would reunite various times in the early-2000s for appearances, and even embarked on a European tour in 2005. But despite attempts to produce new work, The Score would be the last official Fugees album.
As The Score has celebrated more than two decades since its release, old fans still look back on the LP with admiration and new fans find it to be a source for inspiration.
Watch The Fugees Win the Best Rap Album Trophy at the 1997 Grammy Awards Below
See Every Winner of the Best Rap Album Grammy Award Over the Years