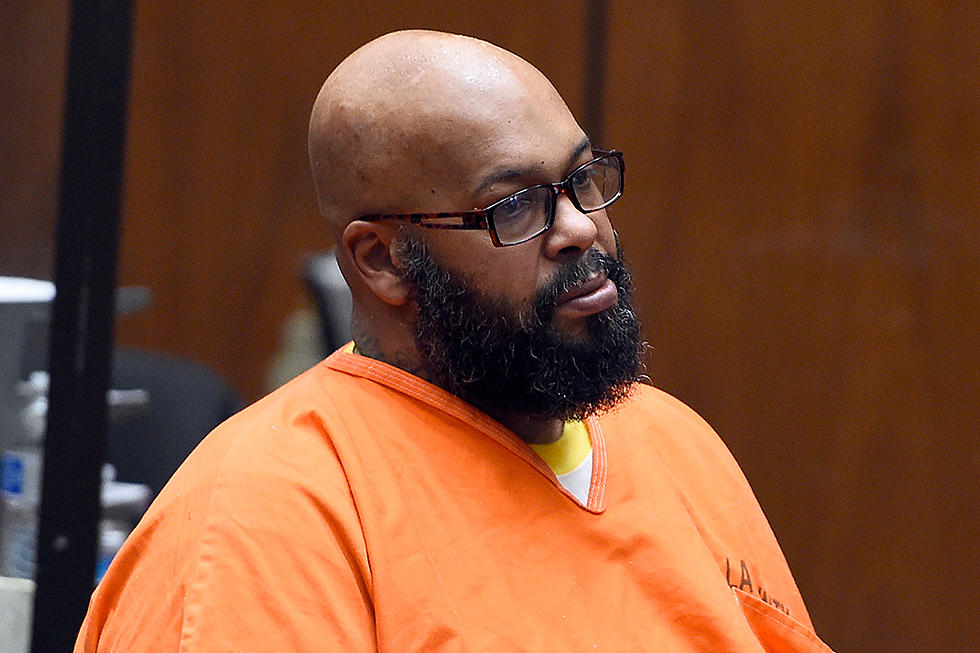 Suge Knight's Request to Attend His Mom's Funeral Denied
Robyn Beck-Pool, Getty Images
Suge Knight has been languishing in jail since 2015 while he waits for his murder trial to begin. Over the weekend the Death Row Records CEO experienced a devastating loss.
Knight's mom, Maxine Chatman, passed away on Sunday (June 17). This prompted the former Death Records founder to request permission to attend his mother's funeral. Unfortunately, his request has been denied.
TMZ reached out to the Los Angeles County Sheriff's Department who told them that a judge shot down Knight's request because as a rule, homicide suspects awaiting trial are not granted permission to leave jail under no circumstances— not even for funerals.
Knight could possibly file an appeal with the court, but the likelihood that a judge will reverse the Sheriff's Department longtime rule for him is slim to none.
The 53-year-old executive has been going through it while waiting for his murder trial to start. He has fired numerous attorneys (15, so far) and recently he was admitted to the hospital for eye surgery. "He was in a lot of pain— a lot of pain. His left eye is partially blind," said his sister Karen Anderson.
Knight has been charged with murder and attempted murder stemming from a January 2015 incident in which he ran over Terry Carter with his pickup truck, killing him, and seriously injuring another man, Cle "Bone" Sloan. Knight has maintained that he was acting his self-defense in the incident.
Suge Knight's trial is expected to begin on Sept. 24.
15 Rappers That Thrived After Prison