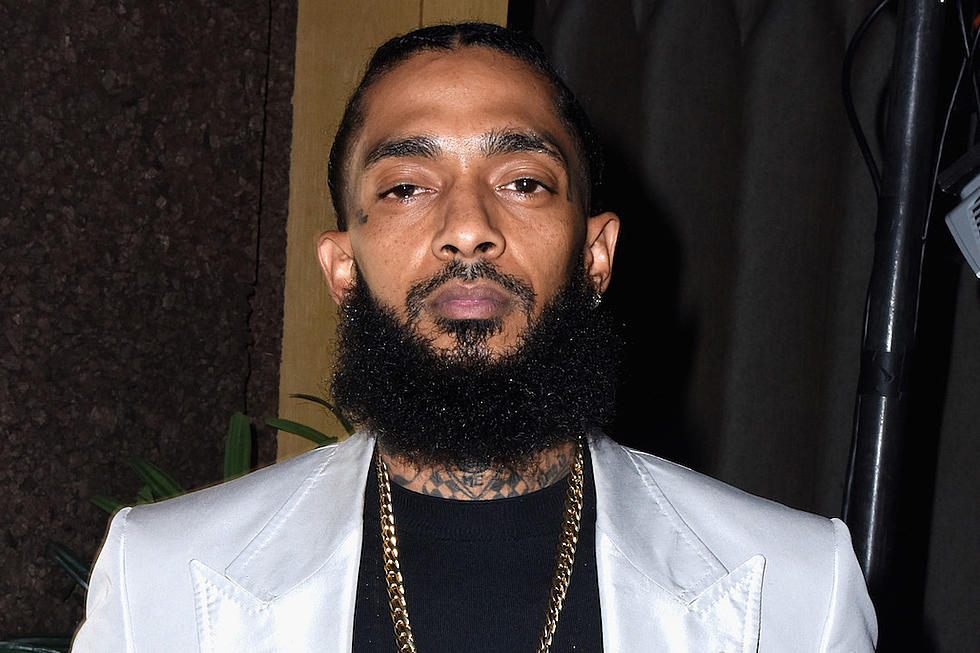 Getaway Driver for Nipsey Hussle's Alleged Killer Was Offered Police Protection: Report
Vivien Killilea, Getty Images
The woman who acted as the getaway driver for Nipsey Hussle's alleged killer has reportedly feared that she may become a target of a retaliatory attack. Because of that fear and the fact that she's a key witness in the Nipsey case, the LAPD has reportedly offered her full protection.
According to a report TMZ published Friday morning (June 28), the woman, who's only referred to as Witness 1 in legal documents, told police that she's received threats since the rapper was shot and killed on March 31. During a grand jury hearing held recently, police testified that they investigated and discovered numerous legitimate threats on the woman's life.
The documents state that clues to the woman's identity were posted throughout the Internet shortly after Nipsey's death. Not only was her license plate number making rounds on social media timelines everywhere, but also the make and model of her car plus her full physical description were all made readily available on the Internet.
Back in March, the woman drove Eric Holder to Nipsey's Marathon Clothing store where it's alleged that Holder shot and killed the rapper before returning to the car. She claims Holder told her to park in the back of the strip mall before she saw him pull out a semi-automatic handgun. Soon after, Holder ran back to her car and told her to drive away.
Yesterday, it was reported that the woman suggested that Holder was motivated to gun down Nipsey because the rapper accused Holder of being a snitch. Although Holder remains behind bars, the woman has not been charged with any crimes related to the case. The grand jury ultimately decided that it's very important that the woman is given full police protection. As of this report, there's no confirmation where the woman is located or if she accepted their offer.
Read 10 Wild Stories That Took Place During Hip-Hop Tours