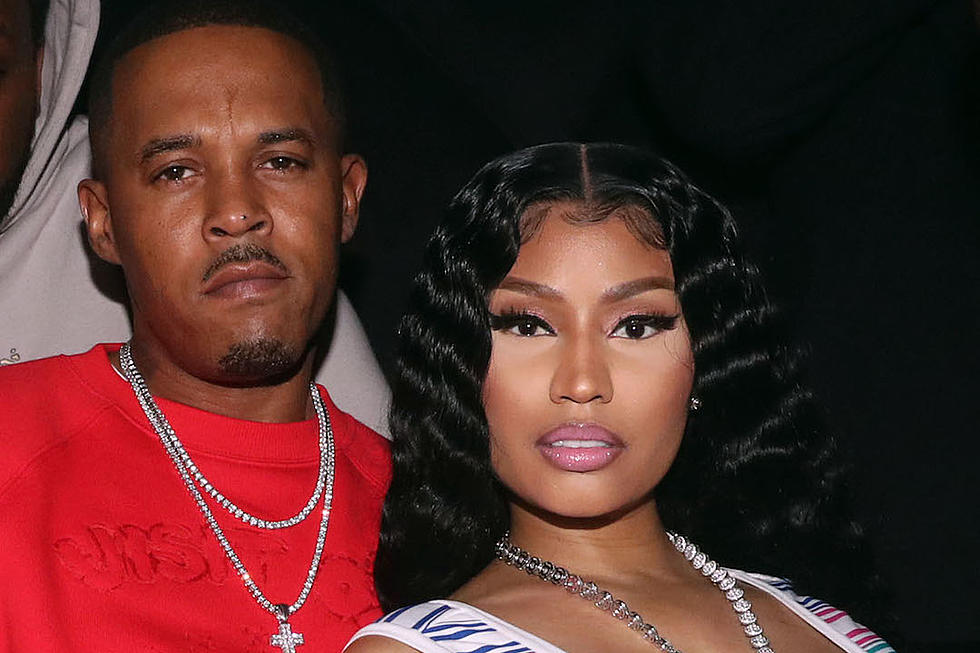 Nicki Minaj Marries Suddenly Because Wedding License Was About to Expire, Bigger Celebration to Follow: Report
Johnny Nunez, Getty Images
Nicki Minaj reportedly tied the knot with Kenneth Petty, but apparently they've got plans for a much larger celebration.
According to a report TMZ published on Wednesday (Oct. 23), the Young Money rapper got married quicker than expected due to the fact that her wedding license was set to exceed its 90-day limit. Since the license expires at the end of this month, the couple was married at a private ceremony in Los Angeles with only their immediate family members and a pastor present.
Despite the quick ceremony, the Pettys are expected to have a grand celebration at a later date. According to the source, Nicki and Kenneth will shoot for a small wedding ceremony, a church service and then a huge reception. As of this report, a date for the party has not been confirmed.
The clarification comes after Nicki confirmed her marriage to Kenneth Petty in an Instagram post. On Monday night (Oct. 21), Nicki posted a video that seemingly confirmed that the pair finally said "I do." The brief clip shows the 36-year-old boasting two sets of matching trinkets. One is a mug with "Mrs." inscribed on it while the other holds "Mr." along with a pair of hats with "bride" and "groom" written in cursive.
XXL has reached out to Nicki's camp for comment.
See 55 Hip-Hop Albums Turning 10 in 2019