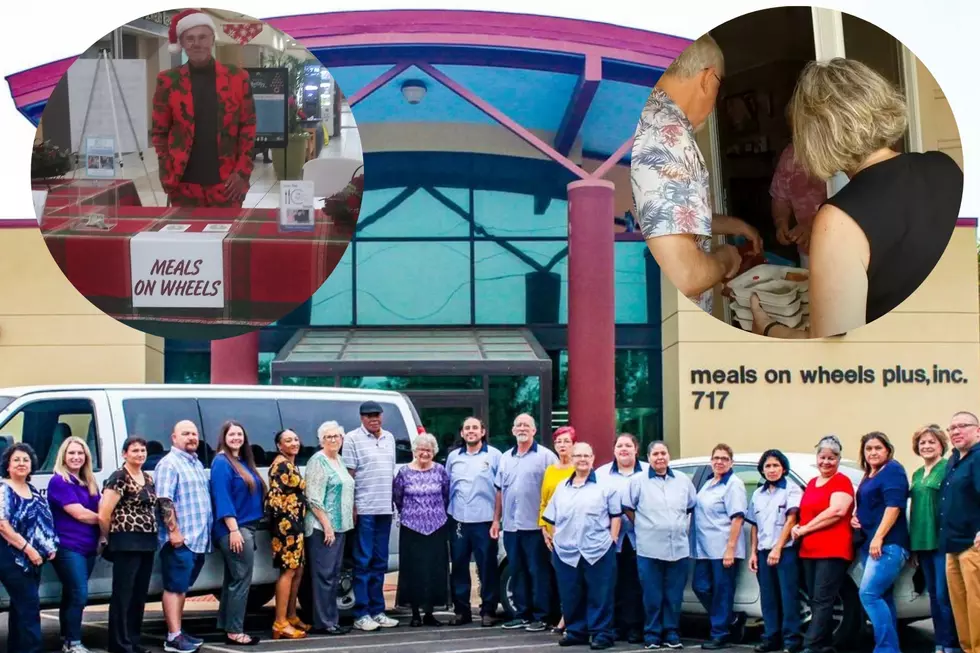 Meals On Wheels Needs Our Help This Holiday Season
Photo by: MOW Plus / Betty Bradley
Meals on Wheels Plus (MOW Plus) is an awesome program right here in Abilene that feeds those that can't feed themselves. Primarily, I'm talking about grandma, grandpa, and those that are shut-ins and are not able to care for themselves like they used to. In 1975 Abilene's Meals on Wheels program has been feeding thousands Stop dictating, and mostly with help from volunteers.
This holiday season fill your heart with joy and love by helping our very own Meals on Wheels Plus. Drop by the mall of Abilene between now and December 26th, and make a small donation that will provide a hot meal for someone needing it right here in Abilene and the Big Country, and with that meal, they will deliver a Christmas card with your signature on it.
However, if you are at the very least interested in signing up to deliver Holiday meals between now and the end of the year, just drop by the Meals on Wheels Plus booth set up at the Mall of Abilene. Better yet, call right now at (325) 672-5050 to get more information on how you can volunteer to deliver meals.
Betty Bradley the Executive Director for Meals On Wheels Plus is always needing volunteers to help Meals On Wheels Plus. Bradley says "we are always looking for more volunteers to provide hot meals to those who need it most" as you'll see in the above video. Furthermore, the MOW Plus program has been given a Matching Challenge Grant.
The Carl C. and Marie Jo Anderson Matching Challenge Grant is where, when a donor makes a donation to the MOW Plus "Matching Challenge" Carl C. & Marie Jo will match all donations dollar for dollar up to $15,000. All one has to do is make a donation and label it "Anderson Foundation" or "Matching Donation" and you will have contributed double your donation.
This Christmas holiday, remember that Meals on Wheels Plus also helps our grandparents, great-grandparents, and shut-ins and will also drop off food for their fur babies too. To donate, help, or volunteer please contact Nancy or Maria at (325) 672-5050. Merry Christmas y'all.
LOOK: Here are copycat recipes from 20 of the most popular fast food restaurants in America