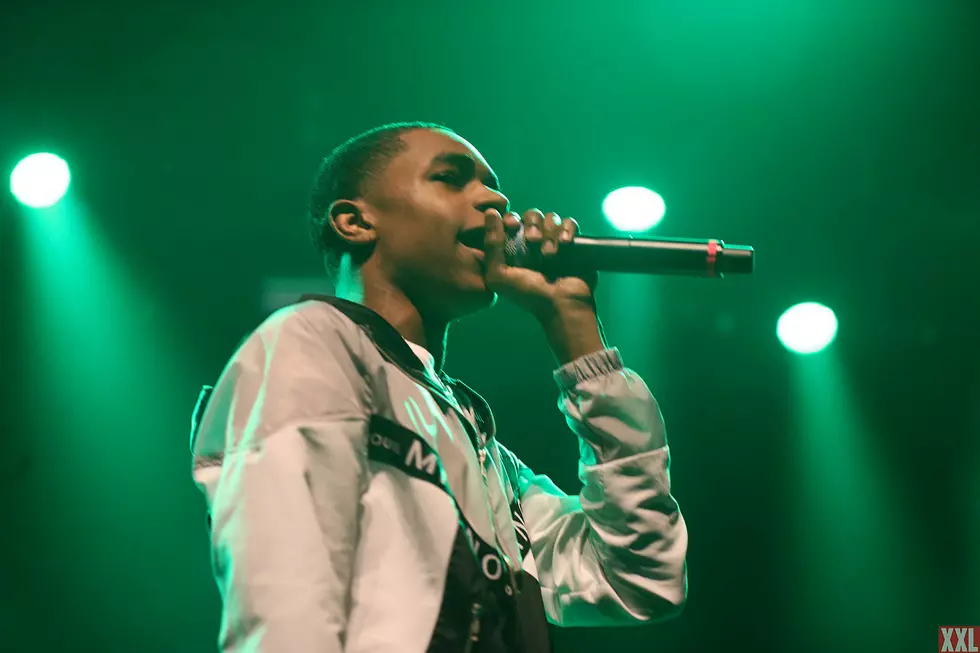 Happy Birthday, YBN Almighty Jay!
Shareif Ziyadat for XXL
Today, Aug. 6, marks the birthday of YBN Almighty Jay, one of the fastest-rising young artists in the rap game. The rapper now turns 19.
Jay, who hails from Texas' Galveston County, first began rapping after his mother bought him a Blue Yeti microphone when he was 12. It was around that time he connected with YBN Nahmir through Xbox Live, and from there, the core of one of hip-hop's most exciting new collectives was born.
Known for his aggressive lyrics and a sense of humor, YBN Almighty Jay first burst into the national consciousness after Nahmir dropped off his breakout single, "Rubbin Off the Paint." It was from that point on that Jay's tracks began gaining some very serious attention, dropping off his own breakout tune, "Chopsticks," in November 2017. The video for said track has been streamed over 13 million times to date.
Since then, Jay has kept up his buzz, linking up with Nahmir for tracks like "No Hook" and "Bread Winners." "2 Tone Drip," which is a cut Jay unloaded his speaker-thumping single, "2 Tone Drip," back in May.
Adding to his buzz in the realm of celebrities is his romantic relationship with Blac Chyna. Considering their age difference—Chyna is about a decade older than Jay—many people were taken aback by the sudden materializing of the romantic pairing. Speaking on the matter, Jay got into a bit of trolling when explained the unexpected place through which he supposedly linked up with his new lady.
While it's definitely safe to say Jay is on, he shows no signs of being content with his current position in hip-hop.
"I wanna be a legend when it's all said and done. I got 'legend' tattooed behind my ear, 'cause I know that's what I'm gonna be," Jay told XXL for The Break. "I want everyone to remember me for something in hip-hop. You know how you got your Lil Waynes, your Snoop Doggs, your Eminems and Dr. Dres. Legends, know what I'm saying? I wanna be remembered like that."
See Photos of YBN Almighty Jay at the 2018 XXL Freshman Shows