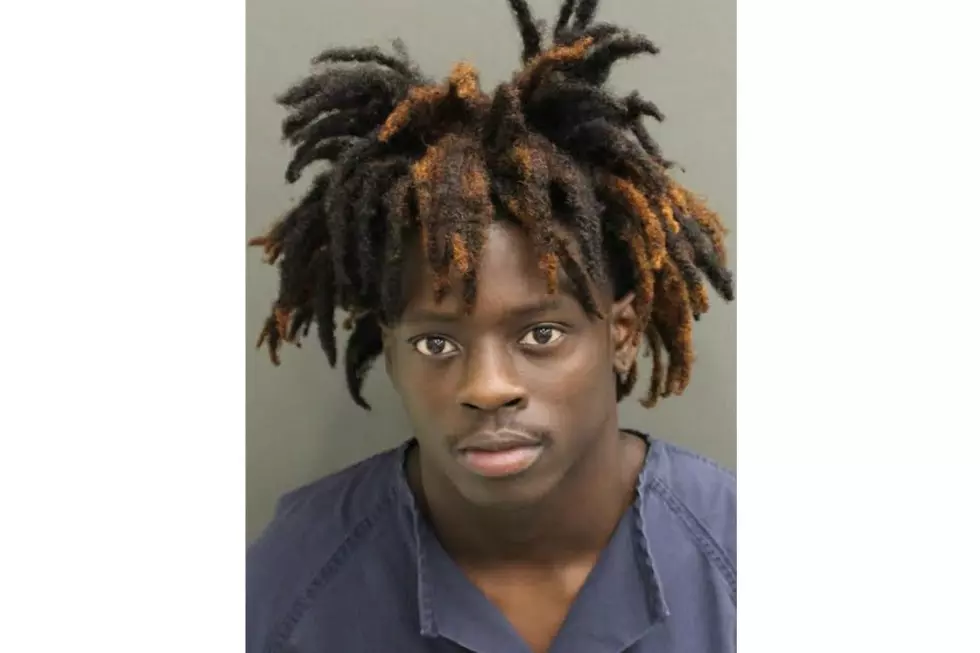 Glokknine Arrested for Gun Possession and Grand Theft in Florida
Orange County Clerk's Office
Rising Florida rapper Glokknine recently found himself on the wrong end of the law as the Cash Money artist was arrested on Wednesday (Oct. 3) in his hometown of Orlando, Fla.
Details surrounding the arrest are scarce, but according to Orange County Clerk's Office records, Glokknine, born Jacquavius Smith, was booked for multiple charges including possession of a concealed weapon by a convicted delinquent, grand theft in the third degree, possession of less than 20 grams of marijuana and carrying a concealed firearm.
The "I Don't Need No Help" rapper is one of a long line of Florida rhymers who have made a name for themselves in the rap game recently. Glokk hopped on the scene with his debut mixtape, Bloodshells Revenge, in April. In July, he put out the new project, Loyalty Kill Love, which features the standout tracks "Knikk Knakk" and "Talm Bout," and a cameo from YBN Almighty Jay. He is currently working on his first release on CMR.
XXL has reached out to Cash Money Records for a comment on the arrest but have not gotten a response as of press time.
See 22 Hip-Hop-Related Police Raids