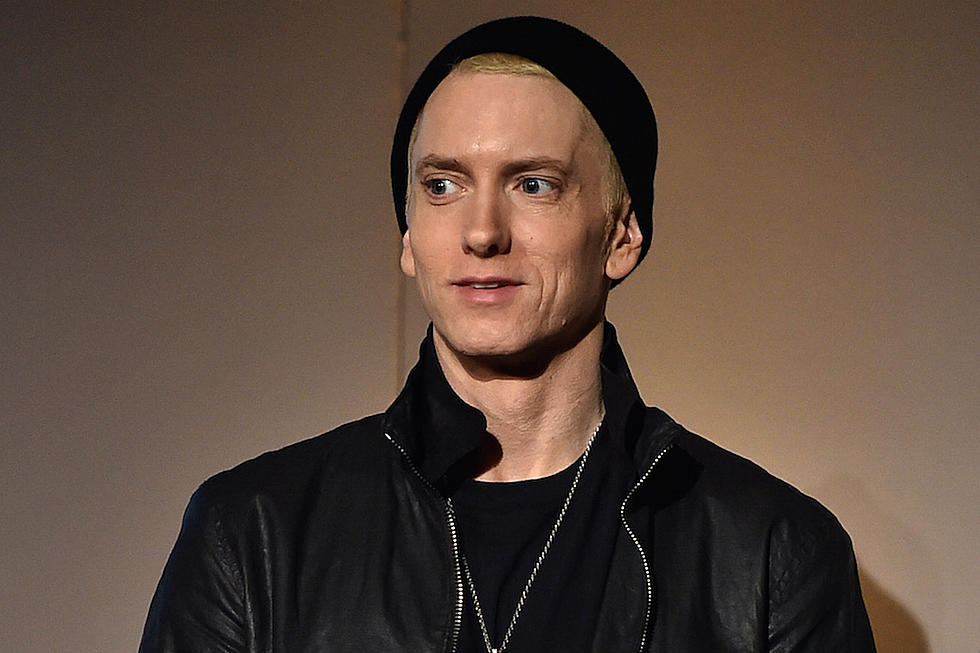 Eminem Blasts President Trump at Scotland Concert: 'Motherf— Donald Trump' [VIDEO]
Mike Coppola, Getty Images
There's no question that President Donald Trump is the most polarizing figure in the U.S., if not the world. Eminem, who is known for his controversial lyrics, wasn't afraid to express how he feels about 45. At his concert in Glasgow, Scotland on Thursday (Aug. 24), the Detroit rhymer took time out to send a message to President Trump.
Dressed in a "FACK TRUMP" T-shirt, Em told the audience that he might moved to Scotland because of President Trump's lack of leadership.
"Scotland might have to be our new home because right now s--- ain't going so well in the States. And I just want to take this moment right now to say motherf--- Donald Trump," he announced before performing "White America," from his 2002 effort, The Eminem Show.
According to reports, Eminem performed a 29-song set at his Glasgow concert. Strangely enough, during his performance of "Stan," his most beloved song in his music catalog, he flubbed on his lyrics.
The fans didn't seemed to mind as they continued to rap along with Em as he picked up where he left off.
Check out Eminem's shout out to President Trump above and his "Stan" flub below.
See Worst to Best: Every Eminem Album Ranked