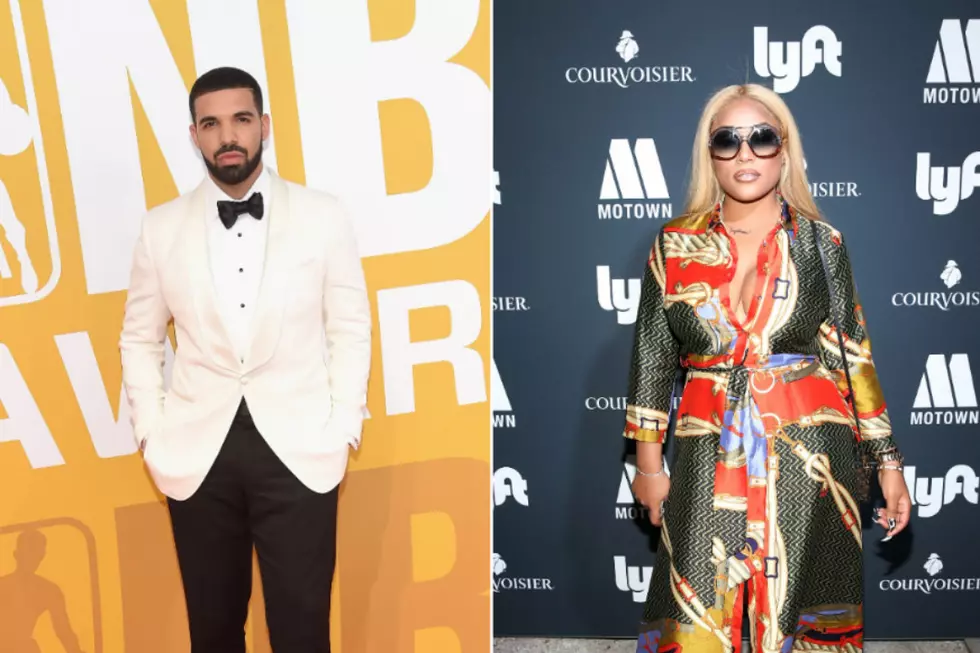 Drake and Stefflon Don Spark Dating Rumors After Getting Drinks Together
Jamie McCarthy / Bennett Raglin, Getty Images (2)
Drake was serious about cooking up something more than just a chune in the stu with Stefflon Don.
Yesterday (Nov. 26), photos of the 32-year-old rapper having drinks with the 2018 XXL Freshman in Miami surfaced and instantly sparked rumors that the British sensation and the Toronto native could be dating.
Drake made his first move on the Secure rapper at the beginning of November when he responded to the "Pretty Girl" and her friend Moira's comical plea for love on Instagram Live. During Steff and Moira's session, Champange Papi buzzed in and wasted no time in shooting his shot. After he confirmed he was "single and ready to mingle," the Scorpion rapper listed all the ways he would make the perfect boyfriend.
"I'm a confident guy," he said. "I can hold my own in any room, you know. I've known you for a while, we bust enough jokes together. What else? What else? We can cook up chune together in stew. I can organize all your heals and your fits and your wigs for you...I'll make sure they're all color coordinated."
"What do I get if I win?" Drake later asked.
"You get me," Steff responded. "We have to go on a date."
It seems like Drake won. In the newly released photos, Drake and Steff are seen talking at a table with glasses of champagne surrounding them. At one point, Steff looks like she's really enjoying Drake's company as she looks away with a grin on her face.
Check out photos of Drake and Stefflon Don below.
See Photos of Stefflon Don's Behind the Scenes at the 2018 XXL Freshman Class Cover Shoot