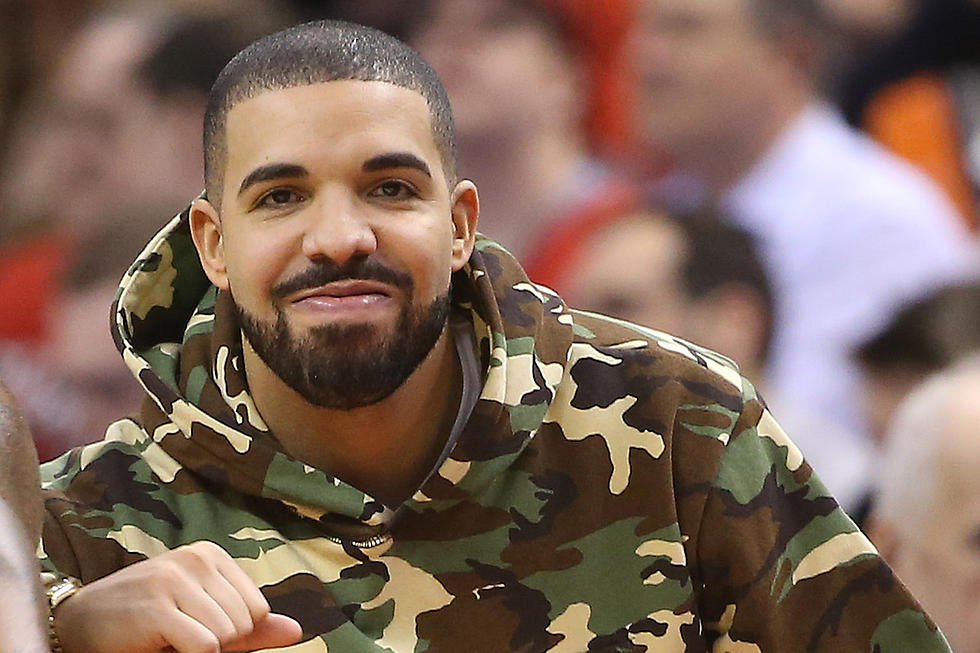 Drake's $120,000 OVO Owl Chain Is Disrespectfully Icy [PHOTO]
Tom Szczerbowski, Getty Images
Drizzy had celebrity jeweler Ben Baller (of IF & Co.) create a multi-colored owl chain that is impressive to look at. Just check out the photo above.
The owl chain boasts a Hermès link and 40 carats of ice blue, canary and white VVS diamonds. Price tag: $120,000.
Ben Baller posted some pics on his Instagram page and again, we must say, it's one helluva chain. "Hermes Link... Ice Blue Mink We had to go crazy AGAIN.... Light 40 carats. The New #OVO owl," he wrote in the caption.
The 6 God and Ben showed off the bejeweled chain on Snapchat. The two appear together in the clip below with Drake smiling and reciting lyrics from his More Life track, "Gyalchester." "Hermès link / Ice blue mink!" he rapped.
Congratulations to Drake on his new OVO owl chain.