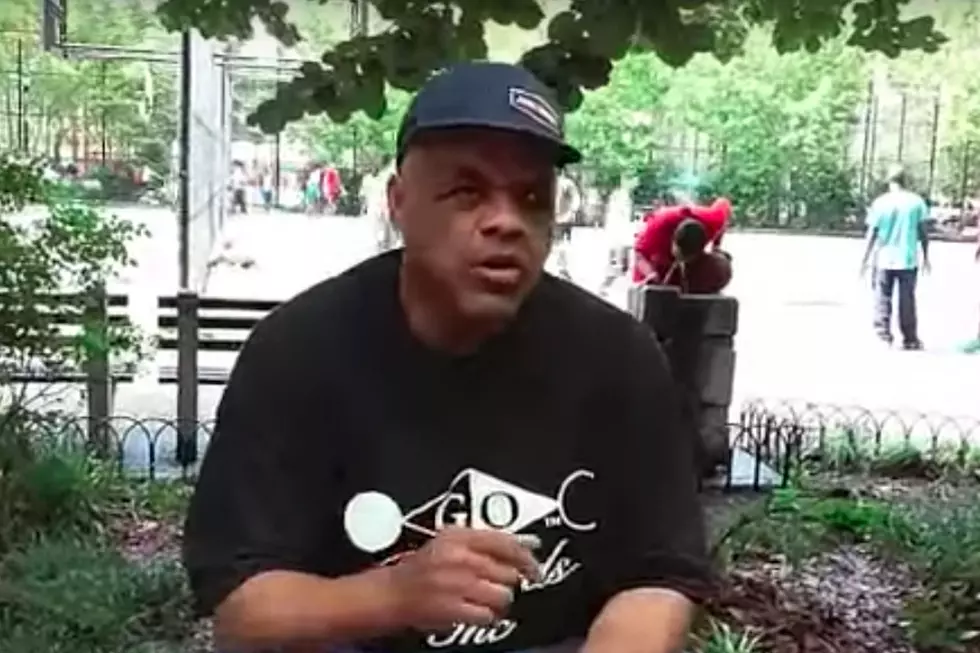 Chuck Freeze of Jazzy Five Has Died
Michael Waynetv via YouTube
Chuck Freeze, who was a founding member of the 1970s hip-hop group Jazzy Five, passed away this past Sunday (April 1). According to Daily News, the hip-hop pioneer was found "unconscious and unresponsive" in his home in Hollis, New York, and was later pronounced dead by responders.
Freeze's cause of death has been established as heart disease and high blood pressure by medical examiners, with his passing coming the day after his performance at Bronx nightclub Essentials 608. Chuck performed alongside DJ Kevie Kev Rockwell, who was part of Grandwizard Theodore's Fantastic Five group.
Rockwell told the outlet that he "seemed fine" when the two left the event, and described their relationship over the years.
"I (would) see him every day. He's one of my closest friends," he explained. "I grew up with him. I knew him since I was 15 years old. Before we were legends, before we were pioneers."
Freeze joined forces with Master Ice, A.J. Les, Master Bee and Master Dee to make up Jazzy Five in the mid-1970s, and became popularized in the early 1980s for their hit song, "Jazzy Sensation (Bronx Version)." They recorded the song with famous hip-hop pioneer Afrikaa Bambaataa. The group disbanded in the mid-1980s, not long after the song became a staple track for their party performances.
We will keep Chuck Freeze's family and loved ones in our prayers.
See 60 Hip-Hop Albums Turning 20 in 2018