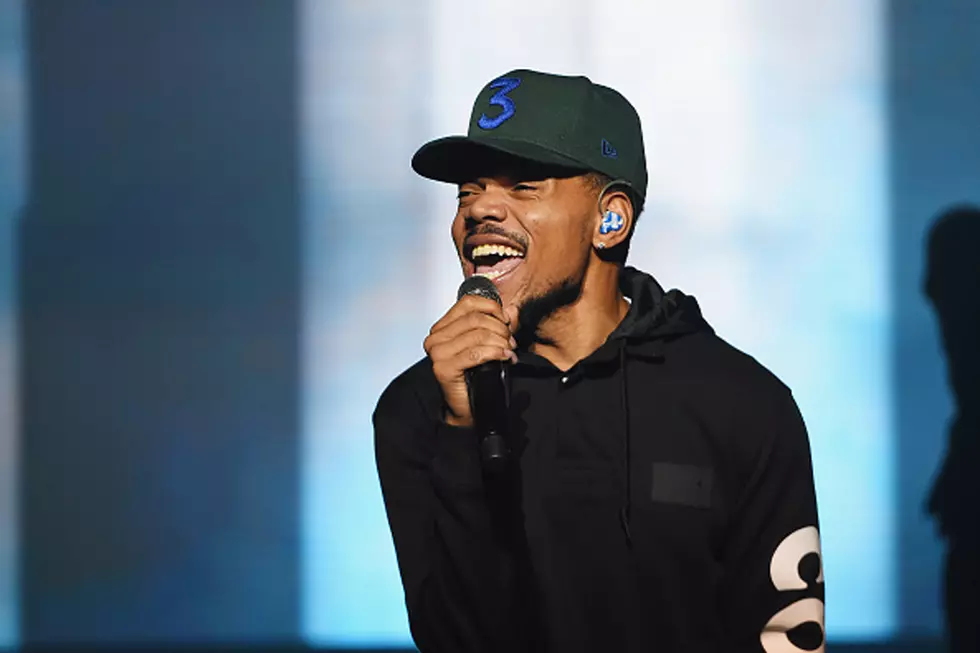 Chance The Rapper to Drop Album This Summer
Nicholas Hunt, Getty Images
Chance The Rapper's upcoming album is set to drop this summer. Last night (Feb. 11), Chano tweeted that his LP, which would technically be his first, will arrive in July 2019.
Shortly after Chano posted his slightly ambiguous tweet that read "July," Chance's manager Pat Corcoran confirmed that the rapper was talking about the month his album will be released.
"CHANCE ALBUM. JULY," Corcoran wrote in response to Chano's initial tweet.
After posting his announcement tweets, the Chicago rapper switched over to Instagram to open up about the amazing things that are happening in his life. One of those things is his upcoming wedding. Towards the end of his video, he fuels more hype for his new music by solidifying his next album's release date once again.
"Life is good so you gonna get that shit when I'm ready. July though," Chance said in his Instagram video.
Chance The Rapper later confirmed that his upcoming album will be his long-awaited debut album. After his brief announcement, Chano offered a vague glimpse at what to expect from the LP. He also added a calendar emoji that has the date July 17 in it, which could allude to the album's release date. Check out what Chance has to say about the album below.
                     See Chance The Rapper's Tweets About His Debut Album