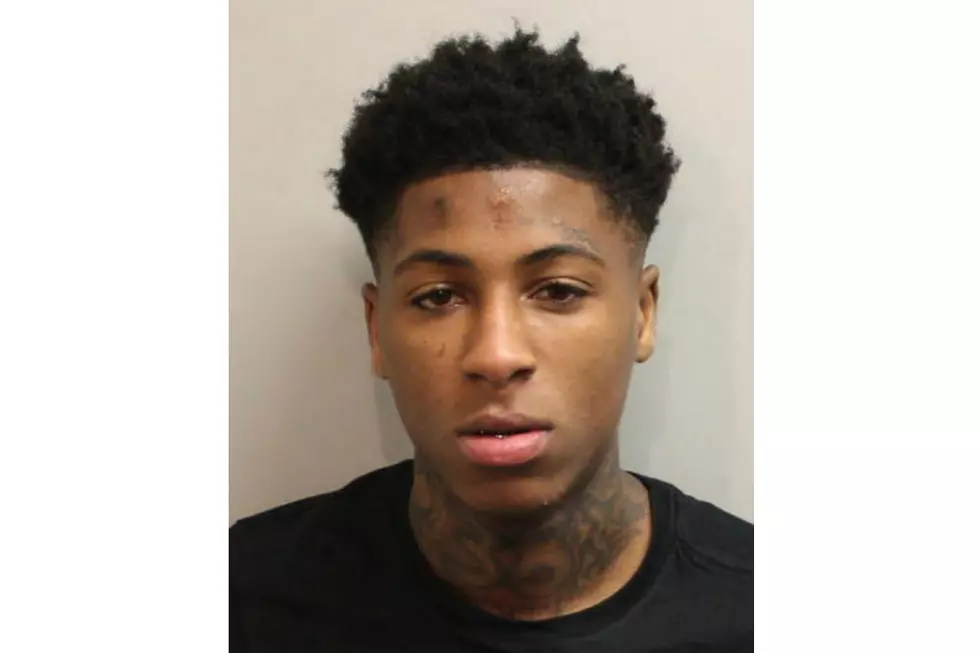 YoungBoy Never Broke Again Deemed a Threat to Society as Prosecutors Seek 10-Year Prison Term
Leon County Sheriff's Office
According to a report from The Advocate on March 5, prosecutors are asking a Baton Rouge, La. judge to revoke the rapper's probation, while the Assistant District Attorney of the East Baton Rouge Parish has deemed the Until Death Call My Name artist "a threat to society and the safety of others."
YoungBoy was first booked in early 2017 on two counts of attempted first-degree murder and pleaded guilty in May to a reduced charge of aggravated assault with a firearm in the November 2016 shooting.He reportedly told the judge at that time that he had made a mistake and had learned from it. At his sentencing, the rapper was given a suspended 10-year prison sentence but was placed on active supervised probation for three years with one of the conditions being that he remain arrest and conviction-free.
"Failure is not an option," District Judge Bonnie Jackson told the rapper.
"It's serious, but it's not nearly as severe as it's been made out to be," attorney James Manasseh said about revoking YoungBoy's probation. "There's no kidnapping. There's no weapons involved."
The judge is scheduled to review YoungBoy's probation on May 18 but the district attorney would like her to conduct a probation revocation hearing and would like the rapper to be held in custody until a hearing occurs.
The district attorney also believes YoungBoy's latest arrest contradicts other conditions of his probation, which asked that he record a public service announcement against the promotion of violence in hip-hop in lieu of 250 hours of community service.
XXL has reached out to YoungBoy Never Broke Again's team at Atlantic for a comment.
See New Music Releases for March 2018