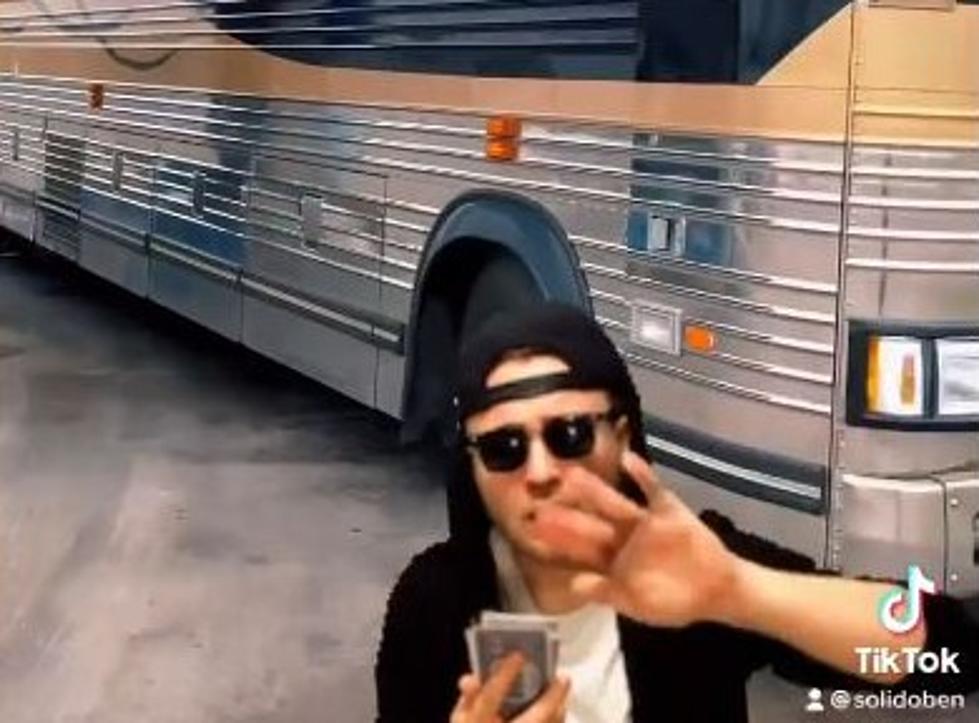 Grupo Solido is Definitely Feeling Those Gas Prices
Solidoben TikTok
As we all know, gas prices are on the rise and there is not a damn thing we can do about it! I mean our social feeds are inundated with posts that have something to do with gas and here is another example.  Grupo Solido posted a video on their Facebook page yesterday just showing how much it costs to fill up that big tour bus before they hit the road!
The video shows that this diesel bus took 60 gallons of diesel fuel at the low price of only $4.94 a gallon. Which comes out to a $600.00 total for gas. Just yesterday. Texas gas and diesel hit a record high. The state's average price for fuel is at its highest,  Regular unleaded gasoline in Texas currently has an all-time average high of $4.00, premium sits at $4.50 and diesel was at 4.85.  Diesel is currently $2.07 higher than this time last year! Keep in mind these prices were from yesterday. So they have probably gone up since then.
It looks like Solido was filling up the bus for a big show tonight in the Dallas Fort Worth Metroplex at the Far West Club. While they are not coming to Victoria anytime soon. There are some great Tejano events on tap!
NEXT WEEK:
FRIDAY, MARCH 18TH Mike and the Iconiczz with DJ GUERO, Club Westerner
SATURDAY, MARCH 19TH: Eddie Gonzalez Y Grupo Natural, Breezy's (FREE ADMISSION)
FRIDAY, APRIL 8TH: South Texas Homies with JP in the mix, Schroeder Hall, get tickets! Be listening to win tickets!
FRIDAY, APRIL 8TH: Joe Lopez Y Grupo Mazz with Chente Barerra, Community Center.
FRIDAY, APRIL 29TH Jay Perez with JP in the mix, Schroeder Hall, ticket information. Be listening to win tickets!
TEJANO HIGHWAY 281 is also coming soon! Keep it locked to Tejano 106.9 for the latest Tejano concert update.
Top Ten Most Dangerous Cities in Texas